The exploration of Lucia Dlugoszewski's work for "timbre" piano keeps on going.
After the European premiere of Exacerbated Subtlety Concert (Why Does A Woman Love a Man?) in Bologna this September for Angelica 30th Festival, I'm very happy to have given my little contribution to musicologist Kate Doyle's speech at the American Musicological Society Annual Meeting this weekend.
Dr Doyle's lecture for the panel "At the Borders of Notation" was titled "The Suchness of Sound: Lucia Dlugoszewski's Revolutions of Musical Form and Instrumentation". I partecipated with a video extract of the  performance in Bologna (here is the link, below is the video) and a brief interview.
My research on Exacerbated Subtlety Concert is also the topic of a podcast episode of Infuse, a dynamic concert series based in Paris. You can listen to it here or below, with the elegant (and musical) direction and editing by Sarah Elzas.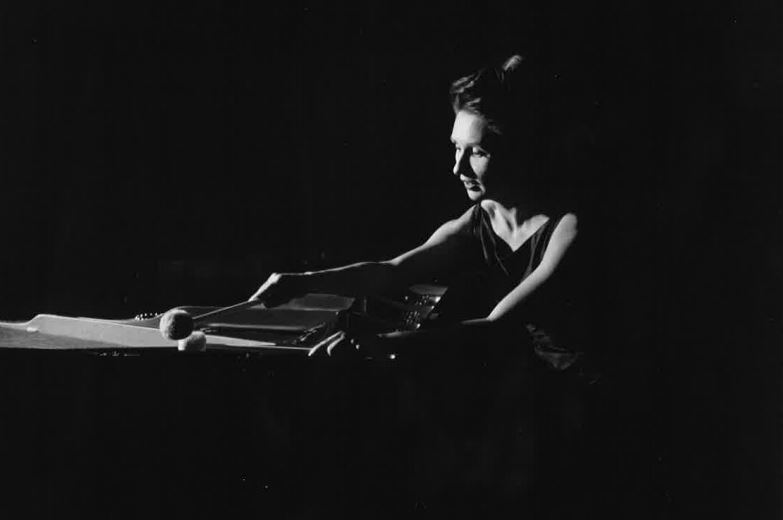 Lucia Dlugoszewski (pic courtesy of Erick Hawkins and Lucia Dlugoszewski Papers, Music Division, Library of Congress)
A brief extract from Exacerbated Subtlety Concert Part IV, performed in European Premiere at Angelica Festival, Bologna (IT), on Sept 18th, 2020.
Infuse Podcast,  "Agnese Toniutti à la recherche du piano à timbre de Lucia Dlugoszewski", interview made in February 2020, direction and editing by Sarah Elzas.