Great opportunity to spend some time at Isabella Scelsi Foundation in Rome! On 8th January, Scelsi's anniversary of birth, I performed a programme with his piano music and extracts from his poetic and biographical texts, playing one of the two instruments of the composer, a Bechstein grand piano. Then I dedicated some days to research at Scelsi Foundation Archive.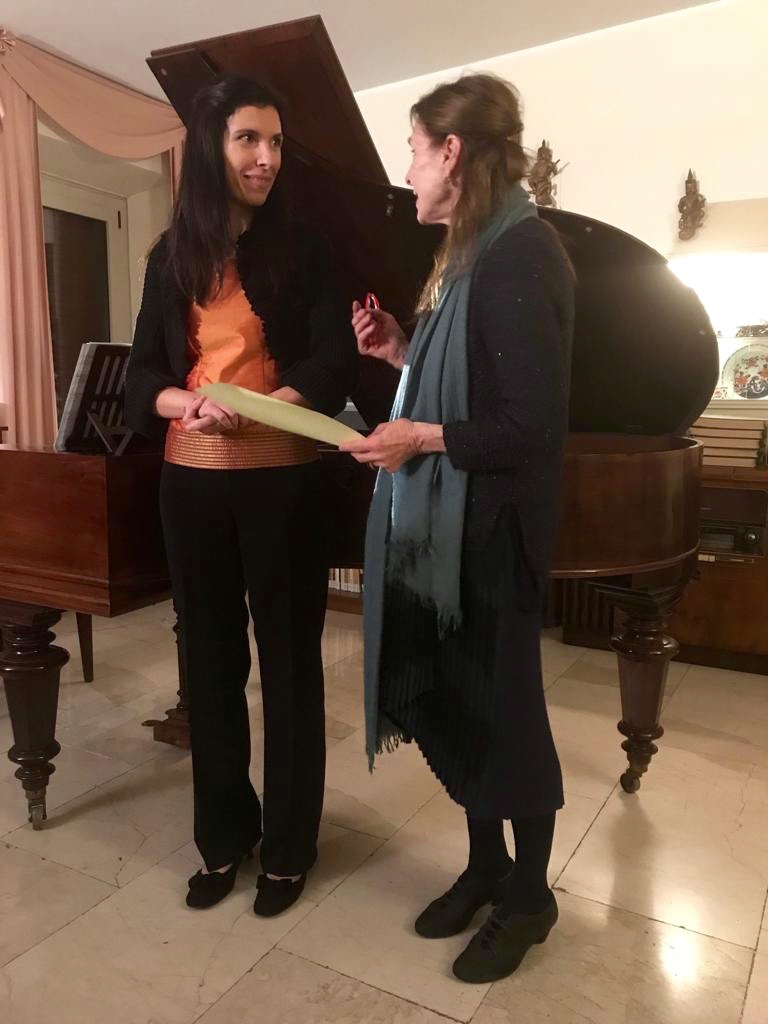 With Irmela Heimbacher, President of Scelsi Foundation (pic courtesy of Alessandra Carlotta Pellegrini)
Un'emozione suonare sul Bechstein di Giacinto Scelsi l'8 gennaio 2019, nel giorno del suo anniversario di nascita, alla Fondazione Isabella Scelsi di Roma! In programma una performance con brani pianistici del compositore più registrazioni di estratti dai suoi testi poetici e biografici. E poi, qualche giorno di ricerca in archivio.