Fluxus arrived in Trieste on May 11th, during the 28th edition of Satierose Festival at Teatro Miela.
Surrounded by the exhibition Satieflux curated by Sara Codutti and Cristina Burelli – Libreria Martincigh, and the humorous "furniture music" chairs created by artists and creative people who answered the call of curator Eleonora Cedaro and Teatro Miela, I premiered A really lovely piece made for & by Agnese by Philip Corner (video), together with music by Shiomi, Higgins, Corner, Glass and of course… Satie (here the programme).
Inbetween, extracts from "Boredom and Danger" by Higgins and from an interview by Mieko Shiomi at MoMA.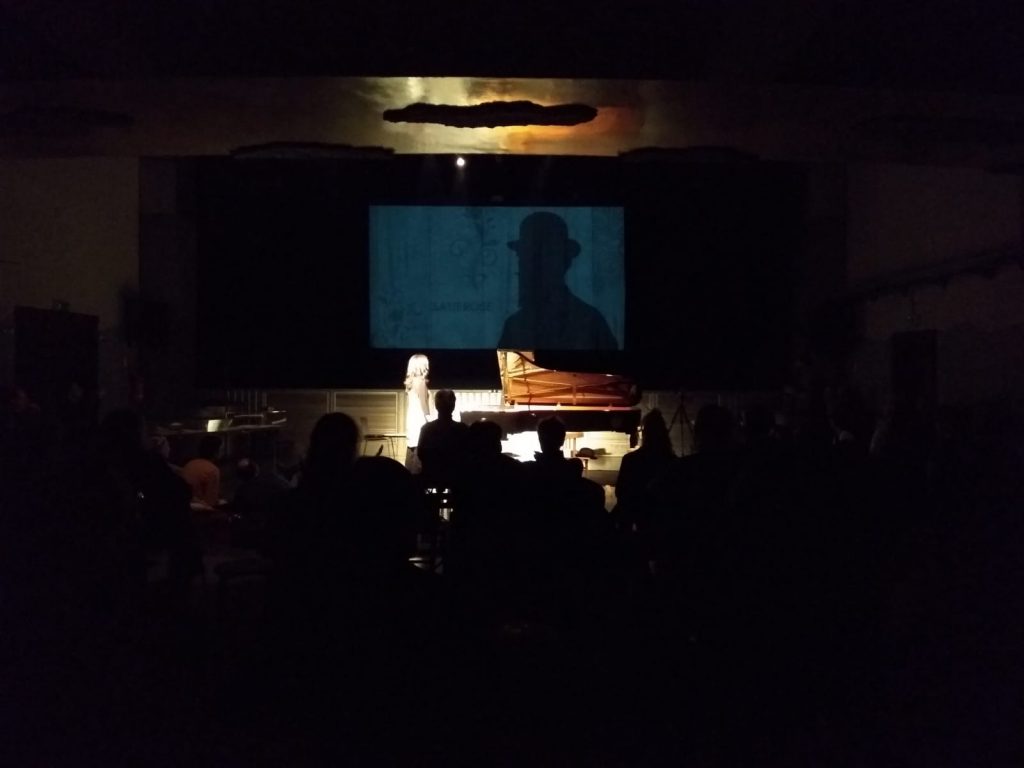 Listening with Satie in background, before the piece of Philip Corner… (pic: Eleonora Cedaro)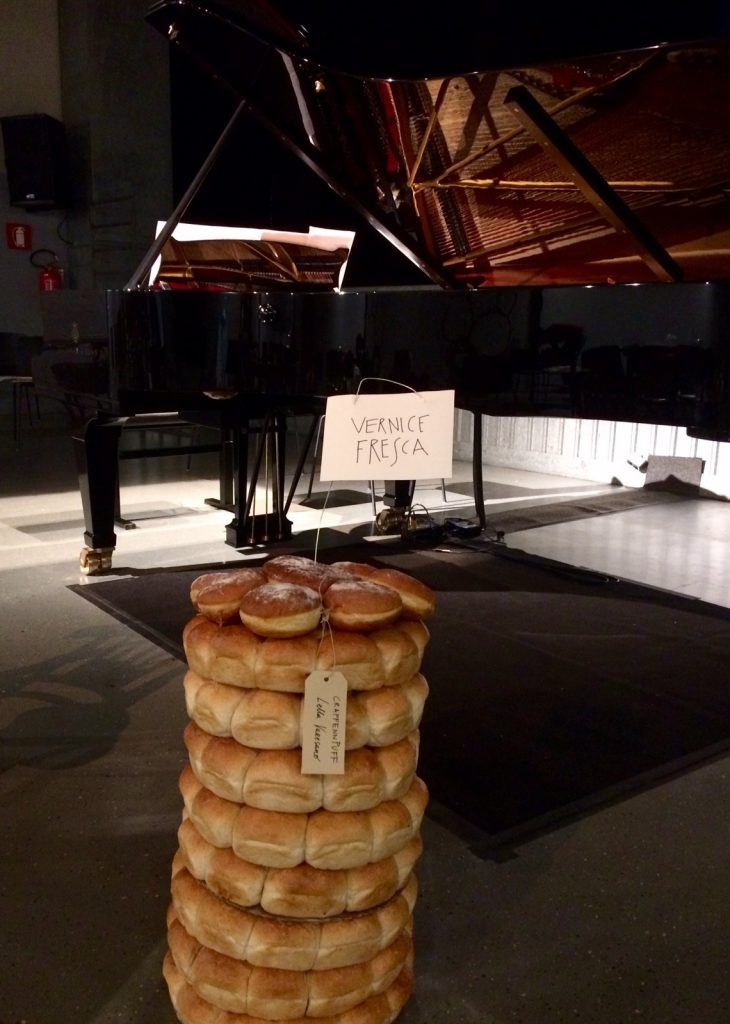 …and smelling the Krapfenpouff from Lella Varesano – yes, real fresh krapfen.